Book an Appointment
Please be aware, our clinic is taking the following precautions due to COVID-19.
Note: You will be required to complete an online COVID-19 Risk Assessment questionnaire with booking and 24hrs prior to your arrival.
If you have answered YES to any of the questions on the survey, your appointment may need to be rescheduled.
Please do your best to respect our 24hr cancellation policy, or charges may be incurred.
Please arrive wearing a mask. If you do not have one, one will be provided to you. You will be required to wear a mask for the duration of your treatment and your RMT will be wearing one as well.
Please arrive alone and with minimal belongings.
We are only accepting contactless payments at this time.
Please do not arrive more than 5mins before your appointment time. Please enter at street level and come upstairs.
The upstairs door to the studio will be locked between appointments, as there will be no other staff on site.
Please contact massage@unionyogastudio.ca if you have any questions. Thank you for your cooperation!
Welcome to our online booking site
Registered Massage Therapy
Massages are tailored to meet your specific needs.
They can be both therapeutic and relaxing and are ideal if you're looking to ease tension caused by stress or injury.
By targeting specific areas – including your fascia – massage helps to increase circulation and range of motion, decrease pain, and ease chronic muscle problems.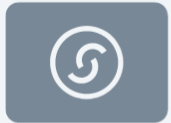 Gift Card
Give the gift of health to someone you care about.
Did you know that you can now purchase a gift card to our clinic from your online account?
First sign in or sign up to our clinic to purchase a gift card
Select a treatment from the list on the left
to view available appointment times